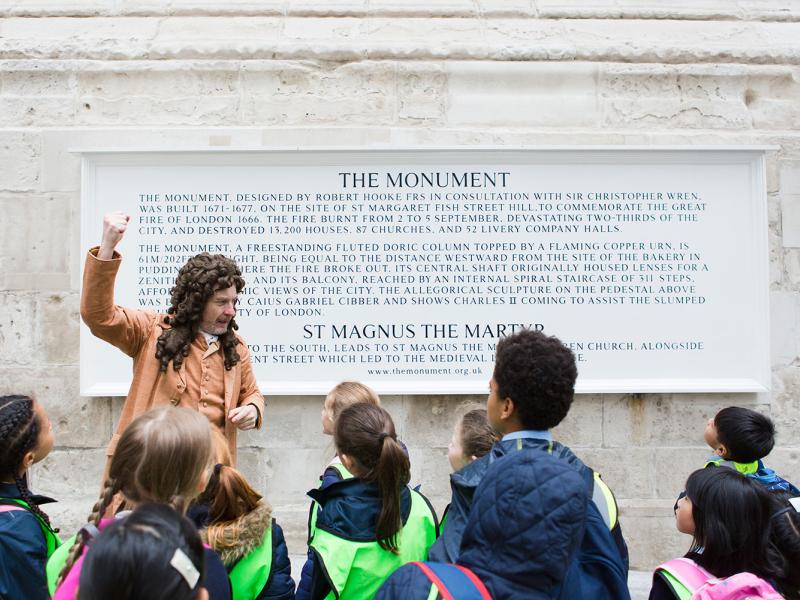 Learning at The Monument
Are you studying the Great Fire of London? The Monument isn't open to visitors at the moment, but our Learning Team are still here to assist your students.
We are happy to answer questions from your pupils, do a live virtual Q&A, judge competitions or help with you and your teaching in any other way.
History of The Monument series
Daniele Middleton, accredited guide at The Monument, takes you on a journey through the history of The Monument to the Great Fire of London.
Episode 1
Discover the events events leading up to the Great Fire, which devastated the City 1666, and the subsequent rebuilding of the City of London.
Episode 2
Daniele continues by discussing the design of The Monument, its architects, Sir Christopher Wren and Dr Robert Hooke, and its construction between 1671 and 1677.
Episode 3
We continue this tour through the history of The Monument looking at the four panels that adorn the plinth including Caius Gabriel Cibber's iconic frieze.
Episode 4
In the final episode, Daniele explores some of the stories from the history of The Monument, including scientific experiments, suffragettes and a mouse.
Listen: A history of England in 100 places
The Monument to the Great Fire of London has been included in Historic England's 'Irreplaceable: A History of England in 100 places' campaign.
The list aims to highlight 100 places, buildings and historical sites that tell the remarkable story of England and its impact on the World. The Monument was nominated by the public for the category 'Loss and Destruction' and selected by classicist Mary Beard. It was highlighted that The Monument stands as both a commemoration of the devastating fire and a celebration of the City being rebuilt.
Mary Beard said The Monument is "one of the most lasting memorials to a disaster ever, which is still written into the street scenes, geography and place names of modern London."
Click the play button on the right to listen to the podcast.
Listen: Great Fire Podcast with The Londonist
In 2016, we commemorated the 350th anniversary of the Great Fire of London with this special edition podcast in partnership with Londonist Out Loud. 
Education Officer at Tower Bridge and The Monument, David Laird, spent an afternoon with writer and cult podcast producer, N Quentin Woolf, to explore the history of The Monument in the aftermath of the Great Fire of London.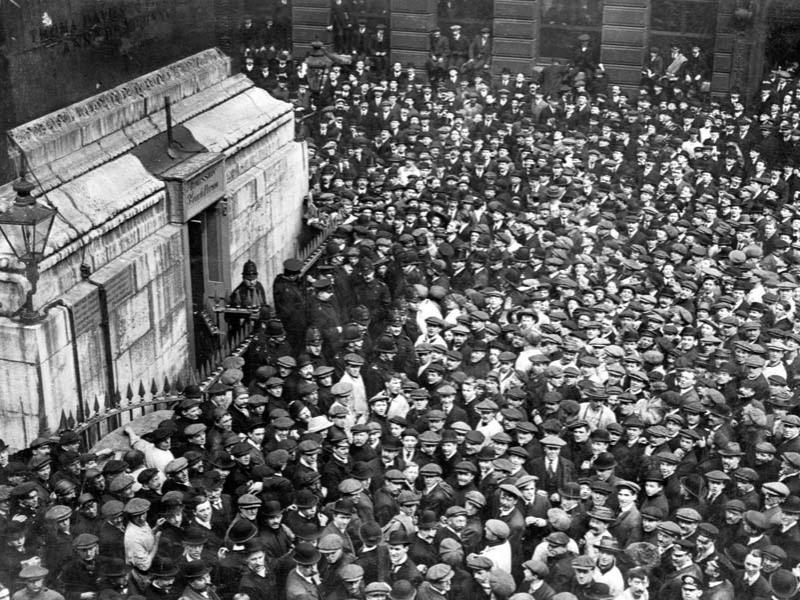 Suffragettes and The Monument
Discover the connection between The Monument to the Great Fire of London the Women's Social Political Union (WSPO), better known as the Women's Suffrage Movement and the monument mayhem that ensued.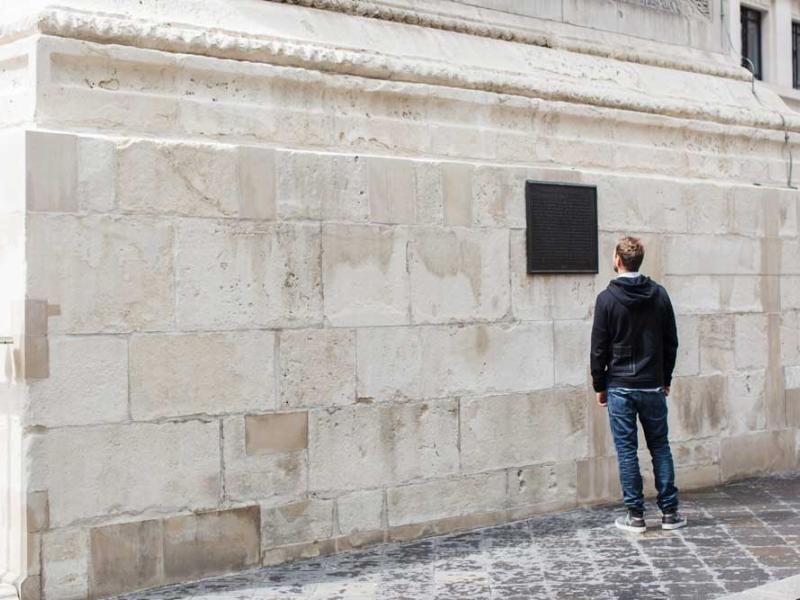 Take our quiz
The Monument commemorates one of the most significant events in London's history but do you know why or when it was built? Or who designed it?